Live close. Live college.
If University Towers was any closer to campus, you'd be in class! Student Apartments with walk-to-class convenience. Stay-fit amenities. Tools that help you make the grade. All make University Towers the premier student housing choice at The University of Michigan.
Specials
We have a variety of specials for Fall 2021 including special pricing, nine-month leases and a gift card for anyone who takes a tour. LEARN MORE button links to Specials page.
Amenities
At University Towers we have community amenities that help you stay fit, give you the privacy to hit the books, and space to socialize when you're done. LEARN MORE button links to Amenities page.
Floor Plans
Floor plans designed with you in mind. The perfect space to entertain and socialize when you want — and plenty of privacy when you don't. LEARN MORE button links to Floor Plan page.
Apply Now
Explore your dream community with a myriad of social opportunities, extravagant apartment features, and enjoy convenient living just steps from campus. Click the button below to apply now.
Subleasing
A subleasing agreement is a great option if you want semi-permanent housing without the long-term commitment of a lease. For this reason, it's extremely popular among college students, who often use sublets if they're planning to spend a semester abroad.
University Towers Apartments
Majestically overlooking downtown Ann Arbor, University Towers is the new standard for students in downtown apartment living. University Towers student housing features spacious and contemporary studio, one, two, and three bedroom floor plans with resort-class amenities and an award-winning leasing and maintenance staff. Residents can choose between two custom finish packages, and each apartment home is equipped with a fully renovated kitchen and bathroom, spacious bedrooms, and brand new windows with breathtaking views of the city.
Venturing outside of their off campus housing, residents indulge in various community amenities including the outdoor resort-style swimming pool, 24/7 state of the art fitness center, free Starbucks coffee and tea bar, on-site restaurant, and convenience store.
Here are the top reasons to live at University Towers
○  Free Heat
○  Free Cable
○  Free Internet
○  Completely Furnished and Newly Renovated
○  3-Minute Walk From Campus
○  Close to all U of M Bus Systems
○  Free 24/7 State Of The Art Fitness Center
○  Resort Style Outdoor Swimming Pool
○  Free 24/7 Starbucks Coffee and Tea Bar
○  Free Wifi Study Lounges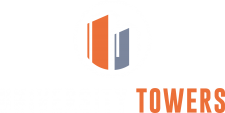 Office Hours
Monday – Friday 10:00 am to 6:00 pm
Saturday 11:00 am to 5:00 pm
Sunday 12:00 pm to 4:00 pm
Starbucks Coffee & Tea Bar
24/7 – 365 Days A Year Concierge
Convenient Ann Arbor Location
Located just a block away from University of Michigan's Central Campus, you won't have to worry about a long commute to get to class. Living on Central Campus is the primary benefit of being a resident at University Towers. Enjoy only a minutes' walk from your apartment to most of the local hot spots around Ann Arbor. Enjoy restaurants, shopping, access to several major banks, mass transportation, and much more. All of downtown Ann Arbor is right out your front door.
TRANSPORTATION
Need to travel to North Campus or around town? The Ann Arbor Central Transit Center Bus Station is a 2 minute walk from our front door.
POST OFFICE
We are right across the street from the US Post office and we also have personalized mailboxes in our lobby for each apartment.
SHOPPING
Need to shop? Dozens of shops are within your view including bookstores, clothing outlets and general goods.
RESTAURANTS
Hungry? Over 30 restaurants and coffee shops are within 2 blocks from your apartment including East Quad dining.
CLASSES
Never be late for class again, we are only a 4 minute walk from the University of Michigan Diag.
BANKS
You are never far from your money with an ATM on site as well as 5 major banks within a block.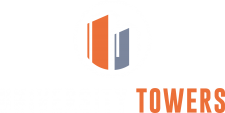 CONVENIENTLY LOCATED IN ANN ARBOR