UNIVERSITY TOWERS RULES AND REGULATIONS
1.  Emergencies.  There is staff in the lobby area and on-call to assist with any emergency or problem occurring during or after business hours.  Call the University Towers office (734-761-2680), go to the front desk, or call the Ann Arbor Police Department (911).  Please remain as calm as possible in an emergency.  If the lobby attendant on duty is away from the front desk, call the office number (734-320-0552) and follow the instructions to contact the lobby attendant.
2.  Fire Equipment.  Fire equipment, including alarms, fire extinguishers, and smoke detectors, is for use in an actual emergency only.  Tampering with fire equipment is a criminal offense, and those guilty will be prosecuted to the fullest extent of the law.
3.  Fire Emergencies.  If you detect smoke or fire, IMMEDIATELY sound the fire alarm at either end of the hall. There are NO test or trial alarms.  If an alarm sounds, evacuate the building immediately using the stairs (elevators will be out of service).  You must evacuate the building completely – do not congregate in the lobby.
4.  Lobby.  University Towers provides a 24 hour attended lobby and intercom system.  Residents are responsible for protecting themselves and their possessions within rented premises by keeping apartment doors locked, using the deadbolt locks, and by permitting entrance through the intercom system and lobby doors only to expected visitors and/or people they know.
5.  Pets.  Animals (other than registered service animals) of any kind are not allowed on the premises at any time.  This includes but is not limited to birds, rodents such as hamsters, reptiles, fish, ferrets, rabbits, cats, and dogs.  Note that your guests or visitors may not have animals on the premises as well.  If a pet is found in your apartment, you will be charged $100.00 per day until the pet is removed.  Failure to comply will lead to eviction.
6.  Obstructions.  Residents will not obstruct entrances, public areas, stairs, exits, elevators or hallways.
7.  Smoking.  ALL smoking is prohibited within the building and your apartment.   Smoking is prohibited in all hallways, stairwells, the pool area, recreation room, exercise room, study lounge, the outside foyer, under,  and all other building common areas.    ALL SMOKING EQUIPMENT SUCH AS HOOKAHS OR BONGS IS PROHIBITED.  THE SMOKING POLICY IS STRICTLY ENFORCED.  Violation of the smoking policy will result in the following actions:
1st offense: $250.00 fine assessed to Tenant.
2nd offense: $500.00 fine assessed to Tenant.
3rd offense: Eviction.
Please note that the smoking policy applies to Tenant guests or invitees too.
8.  Maintenance Requests.  Please make all non-emergency maintenance requests in person at the front desk or on our website (www.universitytowers-mi.com).  The staff member there will give you a request form and University Towers will make every reasonable effort to complete the work by the end of the next business day.  For emergency maintenance requests (fire, toilet overflow, broken pipe, water leaks), telephone 761-2680 or go to the front desk immediately.
9.  Rent.  Rent is due in full on the first day of each month unless otherwise specified in the lease.  University Towers accepts personal checks, traveler's checks, or money orders, or electronic payments through our online system hosted by PNC Bank for rental payments.  University Towers does not accept cash, credit or debit cards in person at the front desk.   Traditional paper checks and money orders should be payable to University Towers and may be put into the rental drop box next to the front desk window.  Per the lease agreement, there is a $20.00 late fee for rent paid after the 3rd day of each month and an additional $30.00 fee for rent paid after the 10th of each month.  Receipts are available by request at the front desk.  If you use the rent drop box and would like a receipt, come to the Management Office from 9:00 am to 4:30 pm Monday through Friday and you will be given a rental receipt.  Rent put into the drop box after the 3rd of each month is considered late.   There is a $25.00 fee plus any applicable late fees for checks dishonored and returned by the bank and rejected electronic payments.
10.  Renewals.  Residents who have not been in default under their lease will be notified of an opportunity to renew their lease and will be given priority in lease signing.  To preserve that priority, however, residents must strictly comply with the directions of the renewal notice.
11.  Reservation Day.  After the renewal period described in the renewal notice, apartments that have not been renewed will be on the market and available for new residents to lease.  In the late fall of each year two to three days will be designated as Reservation Day.  On Reservation Day, all apartments that have not been renewed must be available for showing to prospective residents during the business day.  Residents will be given advance notice of the date and times of Reservation Day.
12.  Building Operating Systems.  Except for controls within their apartment, residents will never interfere with or attempt to operate or tamper with any of the building's equipment or operating systems including heating, lighting, air conditioning, plumbing, electrical, cable, laundry, security, or elevators.
13.  Solicitation.  Solicitation without prior written permission from University Towers Management is prohibited in the building.  Solicitation includes all door to door sales, flyers delivered to individual apartments, or flyers posted in the building.  If you are approached by a solicitor, please contact the Management Office immediately.
14.  Alcohol.  Alcohol may only be brought into the building in individual consumption containers.  For example, kegs and "beer balls" are prohibited.  All alcoholic beverages are prohibited on the first floor and in all common areas.
15.  Guests/Gatherings.  Guests must be accompanied by residents when in the common areas of the building.  Residents are solely responsible for the conduct of their guests and are responsible for all damages or other problems caused by their guests.
16.  Noise.  Please remember that University Towers is an apartment community.  Noise may not exceed reasonable levels at any time.  Disturbing other residents unreasonably is grounds for eviction.  If noise from another apartment is disturbing you unreasonably, please call or go to the front desk identifying the source of the noise if possible.  Immediate action will be taken to investigate and resolve the complaint.
17.  Laundry.  The laundry room is open 24 hours a day.  Machines are coin operated by United States quarters only.  The laundry facilities are for the use of University Towers residents only.  Please be considerate and remove laundry promptly when your washing and drying cycles are complete.  Laundry left in the machines or in the laundry room for an extended time will be bagged and removed.
18.  Exercise Room.  The exercise area is located the main lobby and is open 24/7.  The pool is open during the summer season.  Times of operation will be posted by the entrance when the pool is open.
19.  Study Lounge.  The study lounge is open 24 hours a day.  Conversation and other conduct that interferes unreasonably with individuals studying there is prohibited.
20.  Front Lounge. The lounge is open to use 24/7.
21.  Rollerblades and Skateboards.  Rollerblades and skateboards are not permitted to be used in the common areas of the building.  Please remove these items in the outer foyer before entering the lobby.
22.  Waterbeds.  Waterbeds are prohibited at University Towers.
23.  Bicycles.  The City of Ann Arbor provides bicycle storage outside the building which you may use at your own risk.  Bicycles may also be stored in resident apartments, however, all bicycle related damage including but not limited to rubber marks on floors, tire tracks on carpets, and chips and dents in the walls will be charged to the resident.  Bicycles may not be stored in any common areas of the building such as stairwells and hallways.  University Towers will not be responsible for theft or damage to residents' personal property.  Please do not ride bicycles in the lobby or hallways of the building.  Do not leave your bicycle in the storage area outside the building unattended for long periods of time as the City of Ann Arbor will tag and remove bicycles they believe are abandoned.
24.  Parking.  University Towers offers a limited number of parking spaces at the Forest Street Structure for a monthly fee. No other parking is offered. University Towers is not responsible for any tickets or tow bills.
25.  Keys.  University Towers provides 1 apartment key, 1 mailbox key (per apartment), and 1 front door entry key FOB to each residing leaseholder.  The keys are for the leaseholder's use only and can not be duplicated by residents.
26.  Lost Keys.  The replacement charge for keys is $75.00 per apartment key, $50.00 per front door entry key FOB, and $ 25.00 per mailbox key.  You will be charged an additional $50.00 if you wish to have your apartment door locks changed.
27.  Lockouts.  Should you need assistance into your apartment during office hours (Monday through Friday 9:00 am to 4:30 pm), there will be no charge. Outside of office hours, there will be a $35.00 charge per incident.  Do not pay the lockout fee at the time of the lockout – you will be billed.  If you are locked out of your bedroom after 4:30 pm weekdays or on Saturday or Sunday or if your apartment door is not mastered, there will be a $50.00 charge if on call maintenance must come in to open your door.
28.  Lethal Weapons.  Tenants, their guests or invitees, shall not possess, use, or store lethal weapons anywhere in the University Towers building at any time.  "Lethal weapon" is defined as any deadly weapon which from the manner used, is calculated or likely to produce death or serious bodily injury.  This includes, but is not limited to:  any and all firearms, explosive devices, hunting knives, switchblades, bows and arrow, machetes, or other knives.  Any use or threatened use of a lethal weapon by any tenant, his or her guest or invitee, on University Towers property, or any adjacent property, will result in termination of tenancy and eviction.
29.  Resident Damage.  University Towers is responsible for repair and maintenance of apartment damages caused by normal wear and tear.  Damages caused by resident misuse or negligence will be repaired by University Towers at the resident's expense, including labor and materials.
A.  Window Screens.  Window screens are to be in place at all times.  Residents will be charged $50.00 for damaging or attempting to remove a window screen.
B.  Picture Hanging.  Holes shall not be drilled in, and screws or nails shall not be driven into the walls, floors, tiles, ceilings, woodwork, or partitions.  Pictures or other articles may be hung provided that the hole is no larger than a pinhead.  Use of tape, glue, or adhesive of any kind is not authorized.
C.  Lofts.  Lofts may not be attached to the premises and residents must remove all material associated with their lofts prior to vacating the apartment.  University Towers is not responsible for the construction, maintenance, or safety of any loft.  Leaving all or part of a loft behind is deemed to be damage beyond normal wear and tear.  If University Towers must remove a loft or any portion of it, residents shall be charged for all costs associated therewith, including labor, material, premises restoration, transport and dumping charges.
D.  Alteration and Decoration.  Residents will never varnish, paint, paper or decorate any walls, floors, doors, woodwork, or cabinets without prior written permission of University Towers.  If you have plans to alter the apartment, please contact Management with the details of your project.  If Management approves the project, written permission as well as the charge for the alterations will be provided to you.
E.  Energy.  Residents will act reasonably to conserve water and energy, and will report running toilets and faucets to University Towers promptly upon discovery.
F.  Premises Systems.  Residents will use all operating systems in their apartment, such as drains, garbage disposals, toilets, and electrical outlets, only in the manner reasonably intended.  Repairs necessitated by unreasonable use will be charged to the resident.
G.  Toilets.  Only toilet paper should be used in toilets.  Do not flush paper towels, feminine products (such as tampons or sanitary napkins), or other foreign material.  Do not use the blue toilet drop-ins in the toilets as they cause clogs and blockages.  If any blockage is the result of prohibited material being flushed or used, repairs will be charged to the resident.  Please report any water overflows to the Front Desk immediately so water damage to your apartment and surrounding apartments can be limited as much as possible.
H.  Garbage Disposals.  Garbage disposals are for food and water disposal only.  Do not attempt to put anything else (such as bones, paper, plastic, bottle caps, grease, etc.) in the garbage disposal.  Any repairs necessitated by improper use will be charged to the resident.
I.  Plumbing.  Do not use drain cleaning products (such as Drano, Liquid Plumber, etc.) to unclog your drains or toilet.  You may borrow a plunger to unclog toilets by leaving your photo identification at the front desk.  If you are unable to unclog with the plunger or if a sink or shower is clogged, please put in a Maintenance Service Request and University Towers Maintenance will assess the problem and make any necessary repairs.
J.  Air Conditioners.  Do not use the air conditioning unit if the outside temperature is below 50 degrees.  If you do, you will risk burning up the compressor and be responsible for replacement of the unit. You may use the FAN SETTING on the air conditioning unit regardless of outside temperature.  During the fall of each year, the air conditioning units can be covered for winter.  If the air conditioner is covered for winter, the cover will be removed in the spring.
K.  Windows.   When the outside temperature is cold, be sure to close and latch all windows before leaving your apartment.   Window handles should be in the horizontal position when windows are closed.  If your windows are found open during extremely cold weather, you will be fined $50.00 per incident.  If you leave your windows open and the temperature drops low enough to freeze and burst the pipes, YOU WILL BE RESPONSIBLE FOR ALL DAMAGE TO THE BUILDING, YOUR APARTMENT AND SURROUNDING APARTMENTS.
L.  Trash.  Residents will dispose of grease, hard rubbish, such as bottles, cans, and large cartons in the trash receptacles in the closets located on each floor.  Recyclables can be placed in the bins located in the laundry room. Trash must not be set in the hallways or on the floor in the trash closets in paper bags.
M.  Displays.  No sign, flag, pennant, poster, placard, advertisement, notice, picture, ornament, sticker, handbill, visible or auditory display of any kind not complimentary to the appearance of the building as determined by University Towers shall be displayed in a window, door, any public area, or on the outside of the building, or visible from the outside of the building without prior written approval of University Towers.
N.  Lighting.  Residents are responsible for replacing light bulbs for all table and floor lamps as well as the Hollywood lighting in some bathrooms.  University Towers will replace bulbs in all fluorescent tube and ceiling lighting.
O.  Partitions.  Partitions present in some apartments are permanent building fixtures and will not be removed for any reason.
P.  Holiday Decorations.  Live Christmas trees, garlands, and wreaths are not permitted at University Towers.
Q.  Cleaning.  Residents are responsible for keeping the apartment in a clean condition after moving in. Residents must provide their own cleaning products. Your apartment MUST be free of any trash, cardboard boxes and open food items at all times to prevent pest issues. 
R.  Mold.   Residents are responsible to eliminate or limit the growth of mold in the apartment by mopping and drying any spilled water thoroughly and promptly.  Showers and bathtubs should be cleaned regularly with products designed for mold removal (cleaning solutions of water and bleach, mildew remover, etc.)  It is suggested that residents use protective equipment when using such products (rubber gloves, eye goggles, long sleeve shirts & pants, socks and shoes) to avoid injury when cleaning.
S.  Window Coverings.  Window coverings provided by University Towers may not be removed.  If additional window coverings are installed over the one provided, Tenant must have written permission from University Towers and will be responsible for any damages or repairs needed when the additional window coverings are removed.
30.  Telephone Jacks.  University Towers will provide one working telephone jack for each apartment (regardless of apartment size).  University Towers is not responsible for the location of the working telephone jack in the apartment.
31.  Furniture.  Each leaseholder will receive one standard twin bed and one desk.  University Towers does not provide desk chairs or microwaves.  There will be one dresser per bedroom for 1 and 2 bedroom leases.  The C style apartment is an exception and there will be two dressers provided for this apartment style if there is more than one person on the lease.  If you would like extra furniture, you will need to provide it.  University Towers does not provide furniture (such as beds) for guests.  If you bring extra furniture that does not belong to University Towers, you are responsible for removing the extra furniture at lease end.  If furniture is not removed, residents will be charged for dismantling and removing the furniture.
32.  Utilities.  From time to time technicians from the utility companies (electric, telephone, cable, or internet access) may need to enter your apartment for repairs.  University Towers does not have available staff to accompany technicians to your apartment and remain there while repairs are completed.  Residents will need to make arrangements to be present if any repairs must be done within your apartment.
33.  Occupancy.  Only those persons listed on the lease as leaseholders, occupants or subtenants listed on a sublease agreement signed by Management may occupy the premises.
34.  Photograph Release.   Residents give their permission to University Towers to use any photograph or photographic image including video or video stills taken of them while in any public areas of the building or public events sponsored by University Towers for legitimate business purposes in printed form, video form, or for use on the University Towers' website.
35.  Internet and Cable Equipment. The internet equipment provided in each apartment is the property of Synergy Broadband and should not be removed from the apartment.  If equipment is removed from the wall, the resident will be charged for repairs to the wall.  The Synergy dish boxes should be returned to the front desk at move out (the front desk attendant will write a receipt for you).  You will need to make arrangements on your own to return any equipment from providers other than Synergy Broadband.
36.  Pest Control.  University Towers has a very successful pest control and elimination program in place.  Residents must promptly report any evidence of infestation to University Towers.  If University Towers incurs costs for pest control as a result of resident's actions (such as failure to promptly report infestation or unsanitary conditions within the apartment), residents will be responsible for all pest control costs associated with resolving the situation.
37.  Security Devices.  Common areas of the building may be monitored by surveillance devices.  Any person or persons engaging in illegal activity will be subject to prosecution according to Michigan law.
38.  Mail/Packages.  U.S. Postal Service mail and deliveries from express services will be accepted for leaseholders, occupants listed on the lease, and management approved subtenants only.  All other mail/packages will be refused and returned.  University Towers will hold mail that does not fit in the boxes and delivery service parcels for a limited time.  Residents must present photo identification at the front desk to retrieve these items.  University Towers does not hold outgoing packages for pickup by the Postal or Delivery Services.  All residents are responsible for forwarding their own mail through the U.S. Postal Service.  There is an outgoing United States Mail box located on the wall in the entryway to the mail room.
---
These rules and regulations are an addendum to your lease.  The following rules and regulations are intended to benefit all residents by establishing smooth, efficient, and thoughtful use of the premises.  Failure to comply with these rules and regulations could result in the following actions:
1st offense: written warning issued to Tenant(s) stating the violation.
2nd offense: $250.00 fine assessed against Tenant(s).
3rd offense: $500.00 fine assessed against Tenant(s).
4th offense: Eviction.
Tenants are not guaranteed written or verbal warnings for violations.  The above list of actions and fine amounts may be changed at Management discretion depending on the nature and severity of the violation.  Depending on the nature of the violation, fines may be assessed in full or in part to individual Tenants or to all Tenants of an apartment.
Revised September 2023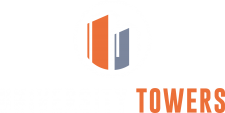 CONVENIENTLY LOCATED IN ANN ARBOR